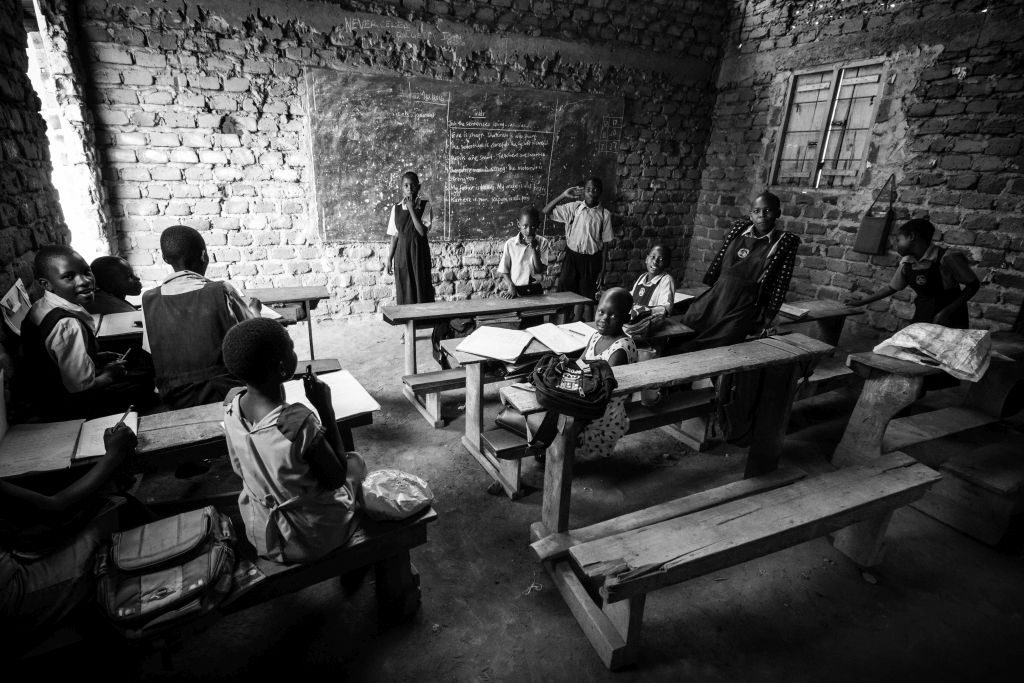 In Social programme we are focussed on:
educational support – contributions for school fees, requirements for orphans and HIV positive children – currently (on 01-Jan-2018) we have 120 clients enrolled.
nutrition support for malnourished children and patients in critical condition – payment in kind
transport fares – for children far-to-get-from and distant areas, who are coming for regular checks
specialized medical examinations (X-ray, CT), surgeries, chemotherapy
one-time financial support – for needy patients
School system
In Uganda all schools are paid since the preschool classes – this is the first difference between Slovakian and Ugandan schools. School year is identical with the calendar one and at primary as well as secondary schools it is divided into 3 terms – trimesters. One trimester lasts three months and there are 3 vacation periods in between terms. School year begins at the ende of January/beginning of February and there are 3-weeks holidays in May. By the end of May the second term starts which lasts until mid-August – when another month of vacation starts. Last part of school year begins in the second half of September and ends in middle of December and a long (at least 6-weeks) vacation starts. Universities have a semestral koncept, very simmilar to the Slovakian one.
What should be paid?
school fee
uniform including black shoes (once-a-year)
exams
"Boarding pack" – mattress, blanket, bed sheets, moskyto net and metal box with padlock for personal belongings (this is provided when joining boarding section of the school)
other requirements (this is very rarely – mostly in cases where the child has no relatives)
Why is HIA different?
We have personal approach to every client, many of them are also HIV/AIDS patients from our clinic. Many times their caretakers are distant relatives – grand mother, aunt etc. because their parents died already or just abandon their children. These children – the innocent HIV victims, as they gained infection from their mother in her wombs or during giving a birth – they are confronted with the disease/their health status during the difficult period of maturing and many times in addition to that they are refused by the family.
Based on what has been said already we really need to have a personal approach and consider individual needs of our clients, so we are very grateful for many kind-hearted people, who are helping us not only with paying the school fess but also also with other needs (school requirements, toiletries, food…). If the child has no background or the caretakers prefer them to dig in the garden to education, we send such children to boarding schools. During the school year they are focused on studies but also they can play together, do some sports, they have study support, they can join the choir and they are so close to our Clinic. For holidays they go back home to the families. Some of them have no place to so, so we send them to the Harriet's shelter.